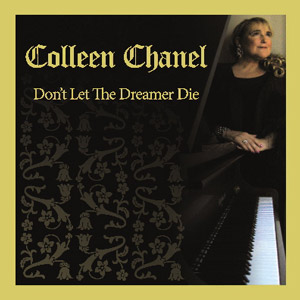 Don't Let The Dreamer Die
In 1997 the world lost a very special person. In her short life, she managed to enter into the hearts of all of us. Over the past ten years we have been carrying on her contributions to the causes in which she has been an integral force. This song is a tribute to her life and spirit and not about her untimely passing.
With the dedication of this song inspired by Princess Diana's dreams, & legacy…I wish for everyone to remember her, the life she lived, and the joys she shared.
Princess Diana's dreams for global peace and love will live on forever.
This Song was written especially for Colleen Chanel by Craig Brandwynne & Rhiannon Page.


$6.99 + shipping