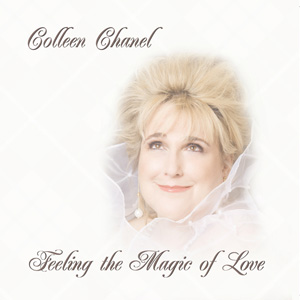 Feeling The Magic Of Love
Colleen Chanel is proud to present the perfect holiday gift for you and your loved ones – Feeling The Magic Of Love. A personally inspired Christmas Collection of ten original songs written especially for her by Craig Brandwynne & Rhiannon Page.
Track List:
This Is The Time
And On This Night
My Gift To You
Underneath The Mistletoe
Will You Dance With Me On Christmas
My Favorite Sound
I Know You Won't Be Home For Christmas
That's When We Know It Is Christmas
If I Had To Write A Fairy Tale
You've Made The Magic
A Christmas Wish
As we globally celebrate the abundant blessings of this magnificent holiday season,
my heartfelt wish for you is to continue to share your authentic
hearts and soar passionately with unlimited love.


$9.99 + shipping